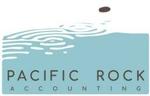 A FREE step-by-step Beginner's Bookkeeping Checklist for creative entrepreneurs.
Merideth Bisiker is a lifetime #AccountingNerd and Certified Money Coach (CMC)® who helps creative entrepreneurs become confident at making key financial decisions in their businesses so they can put more money in their own pockets.
Get your business finances caught up at YOUR own pace - finally!
Show your biz that you mean business and download the Financial Catch Up Guide now.
Here's what you're getting when you download the guide:
An easy-to-follow process to help you take the first steps to setting up your accounting for your business - which is actually not as complicated and scary as your accountant might make it out to be. (Seriously, you totally got this. #FistBump)

Help with setting up your accounting documents and system properly, and without a whole bunch of extra work. Get ready to hand off lovely little packages of accounting fun to your accountant - or even do your taxes yourself! (Yes, I'm a lifetime #AccountingNerd.)

Peace of mind knowing that you have the documents you need to keep and how to file them. It's actually easier than you think!
Sign up below to get your guide NOW!